UL Central Station Monitoring
Advanced Protection Systems can be your second set of eyes on your alarm systems. Part of our service includes daily, weekly and monthly testing of your systems. This includes UL Central Station Monitoring, video monitoring and back up for redundancy; offering your central station protection against equipment failures and utility outages. We are trained in the proper compliance and standard procedures and emergency protocol should an alarm signal be received.
We monitor for such things as:
Fire
Perimeter intrusion
Closing procedures
Medical requirements
Hold Up
Water levels
Elevators
Unusual temperature changes
Additionally, we offer monitoring for a wide variety of cellular devices and Internet. We monitor the IP communicators of all the industry's major manufacturers.
Video monitoring can include:
Video Alarm Verification
Video Patrols
Video Recording
Video Open and Close Reports
Video Supervision of Employees, Inventory, or Home
Products
Honeywell IPGSM-4G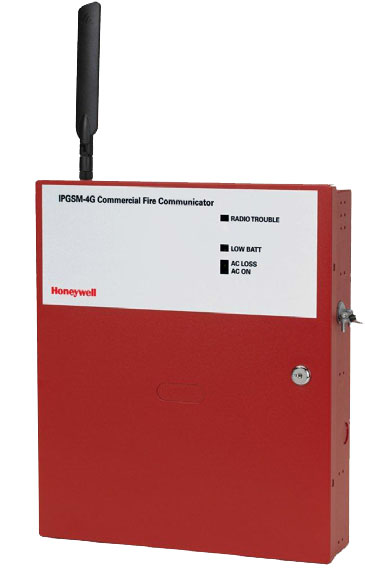 Honeywell's IPGSM-4G Fire Alarm Communicator is the only Wireless Communicator approved by the Billings Fire Department. As a leading edge communications solution for monitoring Fire Alarm systems, it is also incredibly affordable. Employing a combination of Internet and/or GSM cellular communications, the difficulties of traditional POTS phone lines are now a thing of the past.
Fast
Reliable Connectivity
Recommended by Fire Marshals across the nation
Saves recurring job-site costs when dedicated phone lines are replaced, making the IPGSM-4G a product that truly pays for itself!
Example
POTS Line (Analog Phone Line) $50/mo. + $35/mo. (Monitoring charge) = $85/mo. Our monthly charge for the IPGSM-4G is less than $50/mo.
Learn more about Honeywell's IPGSM-4G Fire Alarm Communicator features and benefits here!