Experience
Advanced Protection Systems specializes in the fields of Life Safety/Fire Alarm, Fire Detection, CCTV Systems, Card Access Control Systems, and Security Alarm /Burglary Systems. Advanced Protection Systems provides 24-hour service with professional, highly-trained technicians capable of being dispatch at a moment's notice.
Whether your business is a small, family-owned and operated shop or a multi-building high-rise corporation, the front line of life safety relies upon the proper operation of your fire alarm system. The importance of this is reflected in the fact that annual fire alarm inspections are mandated by State and local codes, and some insurance underwriters.  Should you ever have an incident or a loss, one of the first requests many insurance investigators make is for copies of your certified fire inspection reports to verify that preventative maintenance is current – and that your fire alarm system functions properly.
At Advanced Protection Systems Inc., we recognize and understand your need to have not only a professionally designed and installed fire alarm system that meets Montana's state and local requirements (as well as National Fire Protection Association standards), but also for ongoing support and service as well.
With many years of experience, you can rest assured that systems will be installed properly, serviced and monitored with care. You can and should expect exceptional service for your business or home. We work provide solutions for the following:
Commercial
Healthcare
Education
Government
Industrial /Manufacturing
Residential
---
Why Advanced Protection Systems?
Quality brands and equipment
Exceptional industry knowledge
Service you can count on round the clock
Quick response
We are part of the community we serve
---
Endorsed by
---
Service Area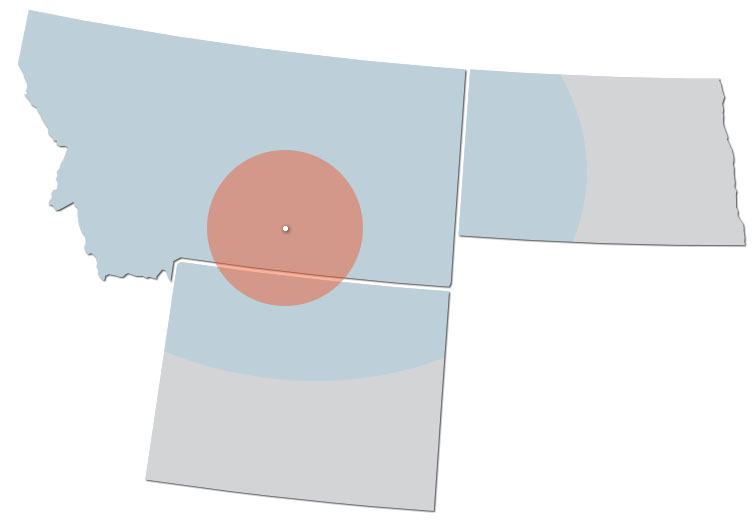 Service and Maintenance
We offer dependable service that you can count on every day of the year. As with any system, electronics and other components can degrade over time and compromise the system's operation. Dust, other contaminants can cause problems.  A remodel, vandalism and improper maintenance procedures can cause emergency repairs and costly false alarms that can hit the bottom line.
Great design, equipment and proper installation will get your project off to good start, but it is important to keep a regular schedule of inspections and proper maintenance. Give us a call and let's talk about an affordable long-term plan. We customize plans that fit your business, home or institution.